Last update:

07 December 2023

| Total Models:

318

| Total Photos:

100,000+

| Total Videos:

500+

| Total Content:

2104.08 Gigs
Horny Stunner On A Hot Bike Length:
Here on FUCKnDRIVE we love frisky and liberated girls, who love the natural high feeling, when adrenaline kicks in and takes control. And this young and perky hottie named Milena is definitely one of these free-minded madcaps. She was tremendously excited about speed ride on this muscular bike, and when it was over, it turned out that her excitement had a very strong sexual nature. She absolutely couldn't contain her horniness! So she laid back on a still hot motorcycle seat and made the most of herself playing with her soaking wet pussy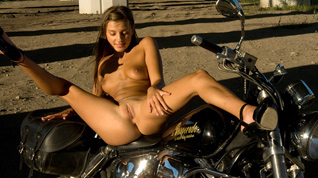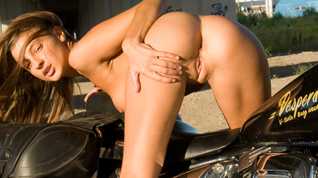 Drift Ride For Ana Ribera Length: 36:48
The busty Latina in the red outfit Ana Ribera loves fast cars and big cocks. She doesn't know what she likes best, but when she is offered the combination of the two of her most favorite things, the girl agrees immediately. When babe gets into the car, she doesn't forget to fasten the seat belt. It presses against her big boobs, and that feeling makes her horny as hell. After the wild ride, the driver brings her to the apartment and gives her the real taste of the anal fucking. Ana's butt feels happy today.

Car Wash Dreams Length:
Crazy Biker Girl Length: 11:04
You know there is such a type of girls who get a very thin line between risky feelings and sexual excitement. And this graceful long-legged hottie grades exactly to that breed. She is really randy for just taking a ride on such a muscular bike. And when it's over this playful sweetie simply can't contain her lust anymore. She takes her bikini off and starts to caress herself with her silk-soft hands and rub her soaking wet pussy with her nimble fingers until her sexy shapely body is shaking with intense orgasms.

Drift Ride For Sasha Jones Length:
Have you ever tried to laid with Latina chick who has got the goods? It will be much more simply than you think, if the girl likes muscular cars as this hottie does. It couldn't go unnoticed how her eyes became smoky when she heard engine roar sound. So we took her for a ride of her life on a great drift car to let speed and adrenaline take its tool. They totally did and it was hard to resist against this babe's horniness! Wasted no time we moved to apartments where she got her soaking wet cunt cocked up properly.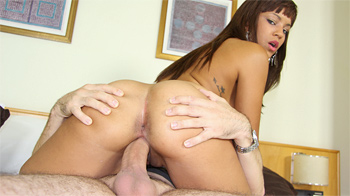 Pussy Rubbing In A CLK Benz Length:
You know how chicks get impressed with hot rides and Mercedes Benz has always been on the list of cars that will get you the sexiest girls. This asian hottie is not an exception and she wants to get into this posh convertible so badly. The car's interior is undeniably comfy, but our guest still wants to give it a test. She takes off her clothes and makes herself comfortable in the seat, spreads her toned legs and gets down to tease her velvety pussy. Judging by her sweet moans, the car passes this test perfectly!

Drift Ride For Jade Kitti Length:
Genuine Latina from Columbia, an avid adrenaline rush fan, which loves cool stylish autos and hard ass fucking, has been taken for an awesome ride on a drift car. High speed and real life drifting experience took her so completely insane and sexually aroused, that she was totally agree to move to hotel room and get all her body holes fucked intensely. Great pleasure and satisfaction is what she lives for. One look is enough to understand that this classy female is ready to sell her tasty twat to the devil if you give her something special.

Horny Biker Girl Gets Off Solo Length: 13:54
You know that biker babes are always up to some crazy stuff and this slim long legged beauty is not an exception. She goes for a bike ride topless and exposes her neat breasts to dozens of adored eyes. She thrives on such kind of attention from strangers and having such a powerful bike between her legs makes her cute little pussy go sopping wet. When the ride is over, she can't contain her lust any longer and amuses us with a steaming solo performance until she satisfies her desire for body shaking orgasms.

Hot Hitchhiker With A Perfect Ass Length: 51:12
This sunny summer day was perfect to be spent on the beach and this sizzling brunette enjoyed it to the fullest by bathing her sexy body in the sea. When it was time to go home, she put on her skirt that barely covered her desirable ass and went to catch a ride. Her day was about to get a little bit better when a handsome guy stopped his convertible in front of her. He was ready to give such a stunning babe a ride for free, but our brunette thanked him anyway with a great blowjob in the car and hardcore sex in the woods.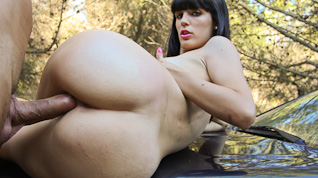 How To Pick Up Girls Length: 31:07
When this guy drives his bimmer around the city, his front passenger seat is always reserved for long legged blond hotties and here is one that matches his stunning ride just right. Her tiny shorts barely cover her mouthwatering booty and you can see her nipples pointing through her shirt. She wants to go somewhere no one would see them and then let this guy play with her hot body and holes. Hardcore anal sex is what this blond babe loves even more than fast rides and today she will get both of these things, plus a hefty cumload in her mouth!

Dirty Teens At The Car Wash Length: 38:20
Here are two more hot teen babes who get easily turned on by muscle cars. They work at the car wash and if you are a lucky owner of such great wheels, you can count on some additional service from these stunning hotties. When the car is clean, it is time for these two young sluts to get dirty and show how they can polish a bulging cock with their playful lips and tongues. Their tender cunts are soaking wet for hardcore fucking, but it also possible to enjoy their tight assholes right on the hood of your sport car!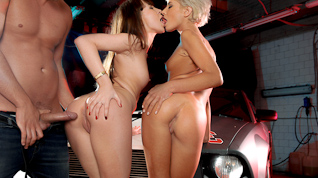 Anal Ride For Meggy Length: 40:12
It is not hard to find a girl who would agree to take a ride on a luxurious limousine, but it is hard to find such a hot girl like Madlen! This busty babe wants to take complete advantage of this sexy adventure and what starts as a romantic date, soon turns into wild fucking. After few glasses of champagne, Madlen goes horny and wants to play with a bulging cock and you just can't miss watching how passionately she pleases this hard tool with her lips and tight fucking holes!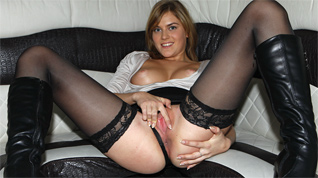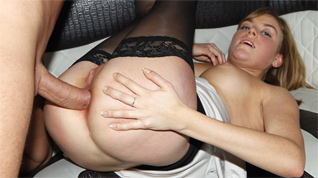 Forest Adventure Length: 12.55
Suzy is a typical motor show model. This gorgeous hottie not simply loves cars - they make her go wet and horny! Today she took her rare BMW to a quiet place by the river where she could indulge her passion for stylish cars and strong orgasms. Suzy exposed her cute titties, pulled down her panties and started to play with her pink dildo. She was licking it as it was a real cock and then shoved it deep in her every hole. So much beauty, lust and pleasure in this scene - it just can't be missed!

Anal Limo Ride Length: 34:31
We invite you to join us for a gorgeous limo ride with a luxurious hottie Hellen. Her sexy red dress that gently envelopes her tight body can start the engine of any guy. And what is for Hellen, she gets turned on by big cocks. After few glasses of champagne, Hellen showed us how she can tease and please with her tongue and how her little pink pussy craves for a thick dick inside. Moreover, this stunning brunette also loves getting her tight asshole pounded hard and wants to try it in the limo!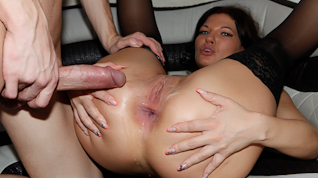 Refill that pussy Length: 32:17
Alexa is a fabulous blonde with a booming body and any instructor would love to teach this hottie to drive. Seems like this one got stunned by her beauty and forgot to remind Alexa that cars tend to run out of gas, so this unfortunate couple got stuck in the middle of nowhere. While the instructor was looking for a gas station, Alexa was killing time teasing herself, so it was a great surprise for the guy to find a naked blonde in the car when he came back. His pipe was ready to refill that babe!

Bikini Bike Wash Length: 42:06
Here is the sexiest bike wash you've ever seen! These two hotties just can't keep their bikinis on as they do their job! It's their company policy that such a handsome guy with such a fast bike can count on some extra services. When the bike is clean and the girls are horny, the customer gets his dick sucked before it goes deep up a tight asshole of a busty car wash babe. It's hard to believe, but such wild anal sex comes at no extra charge - cum in the ass is all that this hottie needs!

Titan And New Toy Length: 12:10
Suzy loves her huge SUV, but some things that are not that big can bring her even more pleasure. She was driving down the countryside and when she got far enough so no one could see her, Suzy made a stop to have some fun on the hood of her car. Her pink double ended dildo was big enough to fill and stretch Suzy's fucking holes and tickle her erogenous zones while she was enjoying double penetration. This lustful babe surely knows that the size matters - bigger really means better!

Sexy Car Wash Length:
Hot Race For Anal Queen Length: 27:24
Suzy is confident in her car and her racing skills. She is so confident that she challenges a guy on a sport bike to race, but he is not going to waste gasoline for nothing, he needs something to race for and Suzy's butt seems like a valuable prize. It is hard to say whether Suzy lost this race on purpose or the bike was really faster. Anyway, she is about to receive a fat cock in her tight asshole and seems like Suzy enjoys hardcore anal sex even more than racing and throwing challenges.

CARWASH WITH FULL SERVICE Length: 48:12
Welcome to the carwash of your dreams! Here you can get your car washed by two sizzling girls that know how to turn service into a spectacular cock-stiffening action. Not only they will polish your ride, they are also able to polish your cock with their tongues and provide you with some special benefits in the back room! Who can resist when such a hot babe offers her butthole for deep shagging? All your fantasies will come true as soon as you come here! Enjoy and don't forget to leave some tips!

Test Drive Length: 25:15
Well, Dan didn't win the race, but it is no reason to be upset as he is left one on one with his strikingly beautiful girlfriend in the garage. Megan still enjoyed the race and she is still excited from the spirit of competition, speed and adrenaline. There is only one thing she wishes for to make this night unforgettable - a hard cock in her juicy cunt and deep anal fucking! This consolation prize is sweeter than any victory and now Dan shouldn't worry if he finishes second.

Test Drive Length: 27:55
Tony has nothing to complain about - he has the fastest car and the hottest girlfriend Katie that loves spending nights with him in the garage. After he won another race, Katie was so horny and proud for her man that she wanted to treat him with the best blowjob he had ever enjoyed. After deepthroating his large cock, Katie bent over the hood of the car and begged to drill her moist pussy like only champions can. This fervent night in the garage was the best reward a street racer could get!

Nasty Accident Length: 29:18
Monica came to the driving class wearing high heels. It should have warned her instructor, but he still let this babe drive the car. Soon he realized that he had made a mistake - Monica was driving so recklessly that she even hit a pedestrian. Now when the bumper was wrecked and the pedestrian got away with the instructor's money, someone had to compensate for all these misfortunes. The only thing Monica could do was to fuck her instructor so well that he would forget about that terrible day.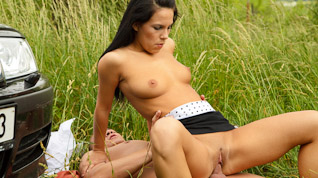 Rainy Mood Length: 12:41
This long legged brunette works as a car show model and cars are her passion. Even when she has a day off, she loves to spend it around her favorite rides. Powerful engines turn her on, but today she will show one more thing with an engine that makes her little pussy go all wet - her vibrator. This lustful hottie bends over the car and fucks her juicy slit till her legs start shaking from overwhelming pleasure. Truly gorgeous girl, truly cool car and truly strong orgasms - all in one set!

Beautiful Eve Length: 12:01
Eve has some special tools in her garage where her classic red sport car rests between races. This stunning hottie brought her favorite dildo and she is going to put it to use right away. As soon as she strips off her white tank top and panties, the toy goes straight into her pink pussy that craves for pounding. Eve pleases herself like her snatch is on fire and doesn't forget to fondle her nice tits too. You've got to watch this if you wonder what such a hot girl can do all alone in the garage!

A Lucky Stranger Length: 27:19
Suzy just got herself a new car and it is just as hot as she is. Brand new Corvette is a perfect match for this stunning long legged babe and together they define sexy. Suzy's pussy was getting wetter as her engine gained speed. She got so aroused that she picked up a lucky hitchhiker and seduced him to try out her new car in a nasty way. Suzy was slurping on his huge cock till it was ready for hardcore ass fucking right on the hood of her car. Only a creamy facial could extinguish Suzy's heat!

Anal Exam Length: 29:41
It was going to be such a good day for Alice! She was about to get her driver's license - there was just one last driving lesson left and her dream would have come true. Her driving instructor was nice to her and Alice got relaxed too soon, almost crashing her car into a Mercedes. It was obvious that she had failed, but she wanted to get a license so bad that she was ready to prove her instructor that she knows how to yield - Alice yielded her asshole and enjoyed hot anal sex on the roadside.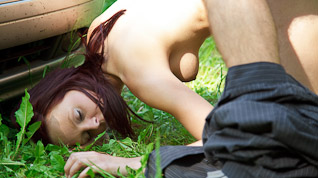 My Busty Learner Driver Length: 45:15
Mark is a qualified driving instructor, but he is a man too and no man can stay focused when such a hot babe is sitting next to him. Even though it was just a basic driving lesson, Mary was dressed to impress - deep cleavage blouse that makes her ripe boobs pop out, miniskirt and high heels. It was enough to distract Mark and bump into another car while he was staring at her goodies. How is she going to atone? Bend over the hood and let Mark rear-end her pussy as hard and deep as he wants!

My New Car Length: 32:29
Suzy was going to trade her old Mercedes for a Corvette, but that kind of deal didn't seem like an even trade to the car dealer. Poor Suzy didn't have any money to pay the difference, but she has already fell in love with this car! There was only one thing she could offer the dealer to complete the deal - her sweet booty. Who can possibly refuse from such a fine piece of ass? No one! The dealer rammed his cock deep up that tight butthole and when Suzy was sprayed with cum, the deal was made!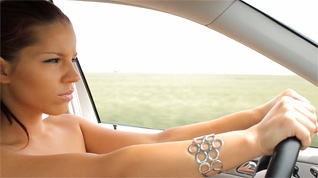 Double Fun With Corvette Length: 23:12
Two sexy girls, two sponges and one sport car... Can your fantasy tell you how this installment is going to unfold? Watching how these two incredibly hot babes are getting all wet and soapy is surely a pleasure, but when they really get into it and their clothes come off, the sight becomes almost too sexy to watch! Soon things get so intense that these lustful girls begin to fondle each other and it doesn't take long till they put some sex toys to use and treat their holes with some nasty pounding.

This car is a pussy magnet Length: 14:23
Here is one of those cars that make all the girls around wet and horny! Mary couldn't resist its charms too and what happened next is a must see! This long legged babe with gorgeous natural boobs was grinding her shaved pussy all over the hood, exposing her sweet curves like only models can. Mary even brought her pink dildo with her, so some nasty action was inevitable! Just look how this young seductress squeezes that toy between her tits and slams it deep up her tight fucking holes!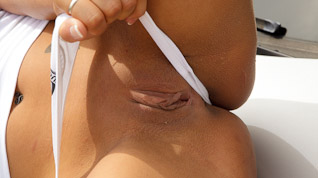 Deep In The Forest Length: 14:08
This lustful hottie in high heel boots Megan got extremely horny after trying to ride this powerful quad bike. When its engine was vibrating between her legs, her panties became wet and it was a good sign to get rid of them. Megan took off her wet panties and she just couldn't resist continuing to please herself with her playful fingers. She was sliding them up and down her moist pussy, shoved them in her tight ass and fucked herself till her desire went down a little bit. Just a little bit...

POLISH MY CAR AND MY COCK Length: 44:38
This guy is definitely lucky! He came to have his luxurious car washed, but what he got exceeded all his expectations! Two dazzling babes in bikinis were crawling on his hood rubbing foam on their beautiful bodies. One of these blistering girls invited him to the back room where she let him have fun with her ripe booty. As you can see this damsel not only knows how to wash cars, she also knows how to devour a huge cock in her tiny asshole! That's what we call a great customer service!

Mercedes Ride Length: 22:10
The heat in the city was unbearable, so Suzy drove her Mercedes where no one could see her. This extremely sexy babe took off her clothes and rubbed oil on her tight body to enjoy this hot day to the fullest. After sunbathing on the hood of her car, Suzy decided to add more heat and her hand went down on her shaved pussy. She got so turned on that her ass was craving for some fucking too and the gear knob was just perfect for that purpose! The most incredible anal masturbation you'll ever see!

The Quad Adventure Length: 13:48
Look at Stacey! This young hottie is tough enough to drive her ATV along the mud-locked roads deep into the forest! But when she is all alone with no one around her, what will she do? Enjoy the scenery, splash her sexy feet in the river and, maybe, tease her little shaved pussy? Stacey is going to show you how much she enjoys rubbing her moist clit and fingering her tight twat and ass till the seat of her ATV goes all wet from her joy juices! She doesn't need any help there! What a girl!

Having Fun In Garage Length: 24:12
When such a blistering babe has problems with her car, there are always many guys that are ready to help her, but not all of them get as lucky as John. When he saw how Suzy was sticking out her fabulous butt from under the hood of her car, he already had all his tools ready, but Suzy needed only one of them - the one that was in his pants. When the car was fixed, it was time for Suzy to thank John and finally work with his bulging tool. This girl knows that nothing says thank you like hot anal sex!

Hard job pays well Length: 24:12
Tony is a hard working guy, but spending a whole day with auto junk is not what he enjoys most of all. Luckily for this dude, his old friend Katie showed up. She knows that Tony is always ready to help her out, no matter what kind of a request it would be. Today Katie is super horny and she is in serious need of a big hard cock that can fulfill her carnal urges. Katie wants to have her pussy fucked right in this junk yard and Tony is going to enjoy it more than any other request from his sexy mate.